A more realistic Nancy Hanks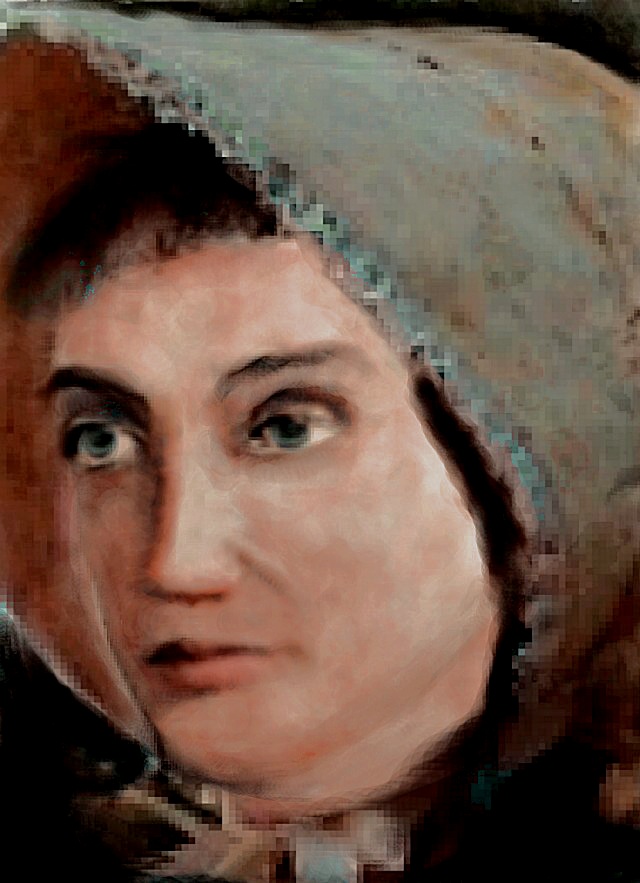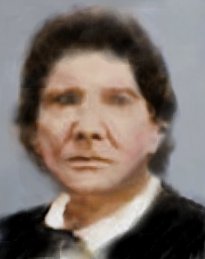 I have performed a second bit of forensic photo work to portray Nancy Hanks as she may have looked in the early 1800s. I think one can see a better potential of the likeness to what may have been the way Nancy Hanks Lincoln appeared. I have achieved this by taking facial characteristics from the Lincoln family members and eliminating facial characteristics that are not from Thomas Lincoln or Mary Todd. Added references to photos of the family tree, specifically noting resemblences to the offspring of Robert Lincoln, Jessie Harlan Lincoln and Mary Beckwith Lincoln, are used to obtain the most recurring facial structure.
John Hanks, her cousin, described Lincoln's mother to Billy Herndon in the autumn of 1865. "She was a tall slender woman. dark skinned, black hair and eyes, her face was sharp and angular forehead big."
The most likely resemblance of Nancy Hanks results and is shown here with an age adjusted photo of Thomas Lincoln to represent how the young Lincoln parents may have looked.
---
(Below) Here a colorized Sarah Bush Johnston's picture as an eldery woman and also performed a bit of retouching to approximate how she may have looked when raising the Lincoln children.

Seeing Thomas Lincoln - Abraham's father -in color - there is little doubt of the paternity of Abraham Lincoln. The larger sized ears, broad mouth and square jaw line areso obviously from his father.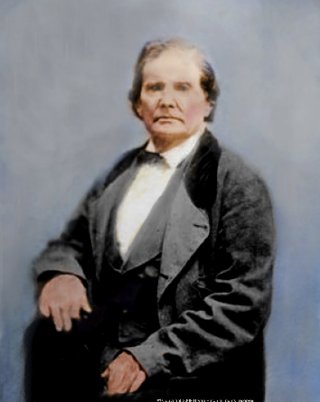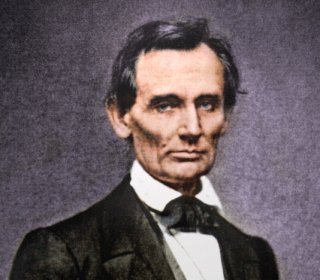 ---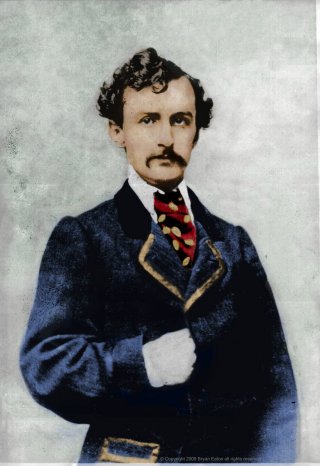 J. Wilkes Boothe
all photos © Copyright 2008-2009 Bryan Eaton all rights reserved
---
More Abraham Lincoln Photos for Color of Lincoln
New images of Abraham Lincoln and his parents have been developed for multiple projects. The newly elected President Lincoln at flag raising in honor of Kansas statehood at Independence Hall, 1861.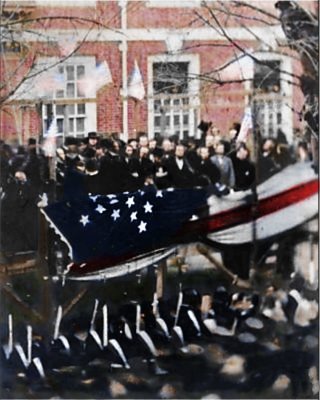 When Lincoln gave his first inauguaral address in March, 1861, the photos have not clearly shown Abraham Lincoln. Here for the first time, a color version of Lincoln giving his Inaugural Address, which stirred Congress to start fighting amongst itself - leading to the first act of war, shows Lincoln more clearly than he has been seen to date at the Inaugural. Bryan Eaton presents the Abraham Lincoln photo here in color for the first time.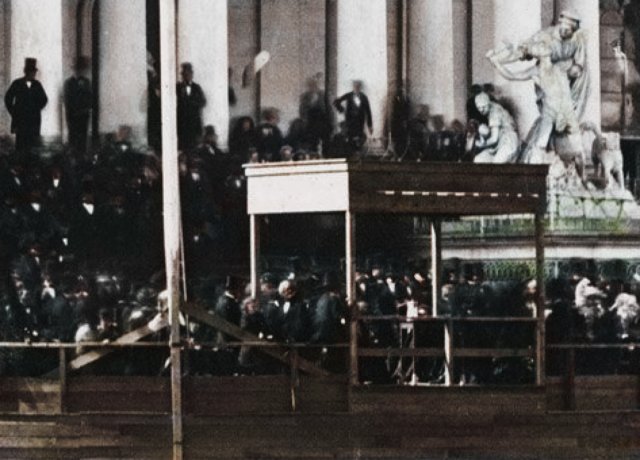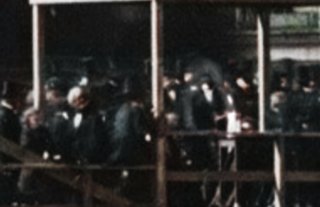 ---
1st edition- Color of Lincoln - $44.95
The only book published with all the pictures of Abraham Lincoln in full color.